The 2nd & 7 Foundation
Across the country, The 2nd & 7 Foundation has donated over 150,000 books to kids in need since it started in 1999. During the 2015-16 school year, The 2nd & 7 Foundation provided 6,947 books to 76 schools in central Ohio alone.
The 2nd & 7 Foundation is a non-profit organization based in Columbus, Ohio. Three former Ohio State University football players, Luke Fickell, Ryan Miller and Mike Vrabel, started the foundation in 1999. Inspired by their involvement in various community outreach programs as student athletes, they decided to continue making a difference by promoting literacy and providing positive role models for children in central Ohio. Since that time, their outreach has grown into a national effort to pay it forward.
The purpose of the 2nd & 7 Foundation is to help promote literacy. The foundation focuses on serving schools where the need is great and on communities where we can make the biggest impact. With that in mind, we created the "Tackle Illiteracy" program.
Student-athletes from universities and high schools across the nation are a huge part of our program. They are out in the schools each week, reading to kids, handing out books, and reminding the 2nd graders why reading is so important. They also use the themes in the Hog Mollies books to reiterate valuable life lessons.
---
View Annual Summary
Get Involved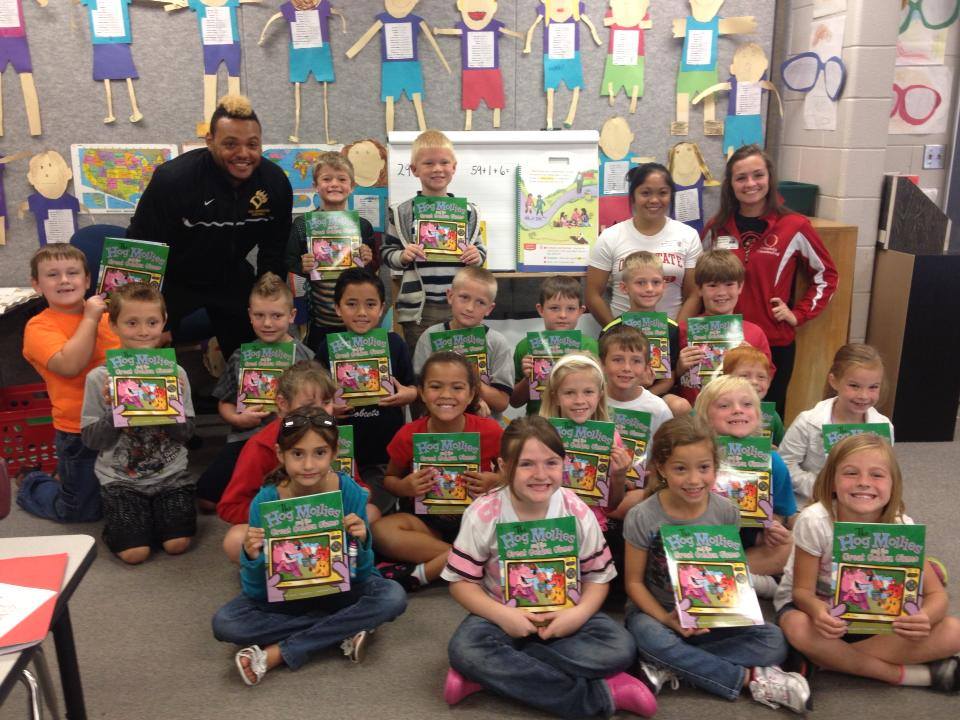 THANK YOU
What a summer! We extend our sincere thank you to all of the sponsors, volunteers, friends and family who have participated in one of our many summer events. From our football camp, 8-ball tournament, golf outing and so much more - you have shown us what it means to pay it forward. All of your time and generosity means more books for kids in need. Click here to see what that means!