The 2nd & 7 Foundation
Across the country, The 2nd & 7 Foundation has donated over half a million books to kids in need since it started in 1999. During the 2020-2021 school year, even with the challenges brought by COVID, we were still able to distribute thousands of new books to children in need by positive role models from high schools and universities throughout the country.
The 2nd and 7 Foundation was started in 1999 by three former Ohio State Buckeye football players—Ryan Miller, Luke Fickell, and Mike Vrabel. Inspired by their involvement in various community outreach programs as student-athletes, they decided to continue to make a difference by promoting literacy and providing positive role models for children in central Ohio. Over the past 22 years, the program has grown to nearly 200 communities in 26 states. The "Tackling Illiteracy" program encourages student-athletes from universities and high schools across the nation to participate in weekly readings in second-grade classrooms. While in the classrooms, they are reading to the kids, passing out FREE books for the kids to take home and reminding the kids why it is so important to read. The 2nd and 7 Foundation created its own book series featuring a group of friends called the Hog Mollies; each book teaches valuable life lessons. During the 2021-22 school year, we will distribute our 14th book in that series - The Hog Mollies and Troy's Top Troop.
Student-athletes from universities and high schools across the nation are a huge part of our program. They are out in the schools each week, reading to kids, handing out books, and reminding the 2nd graders why reading is so important. They also use the themes in the Hog Mollies books to reiterate valuable life lessons.
---
View Annual Summary
Get Involved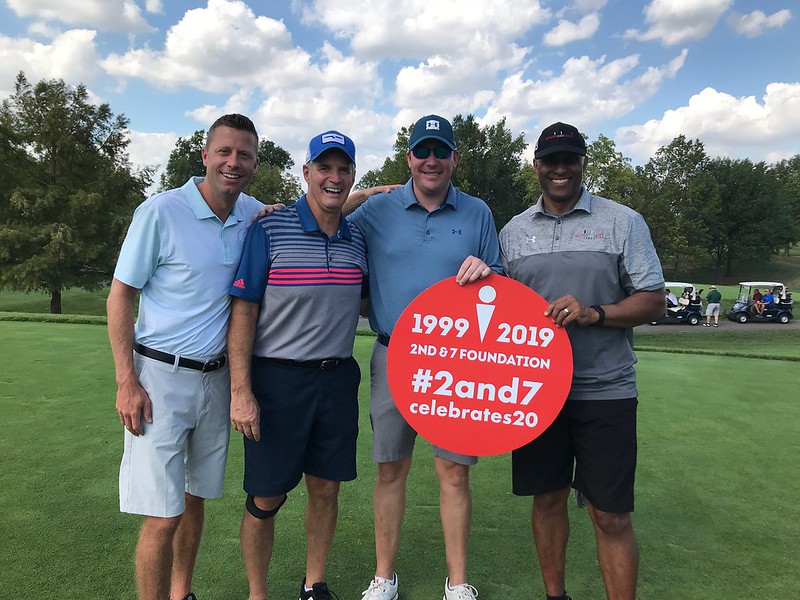 2021 Pay It FOREward Golf Outing
Registration Now Open!
Please join us for one of the best outings of the year.
MONDAY SEPTEMBER 27, 2021
WEDGEWOOD GOLF AND COUNTRY CLUB
POWELL, OH