STUDENT-ATHLETE SPOTLIGHT, RUSLAN GAZIEV
November 30, 2021
---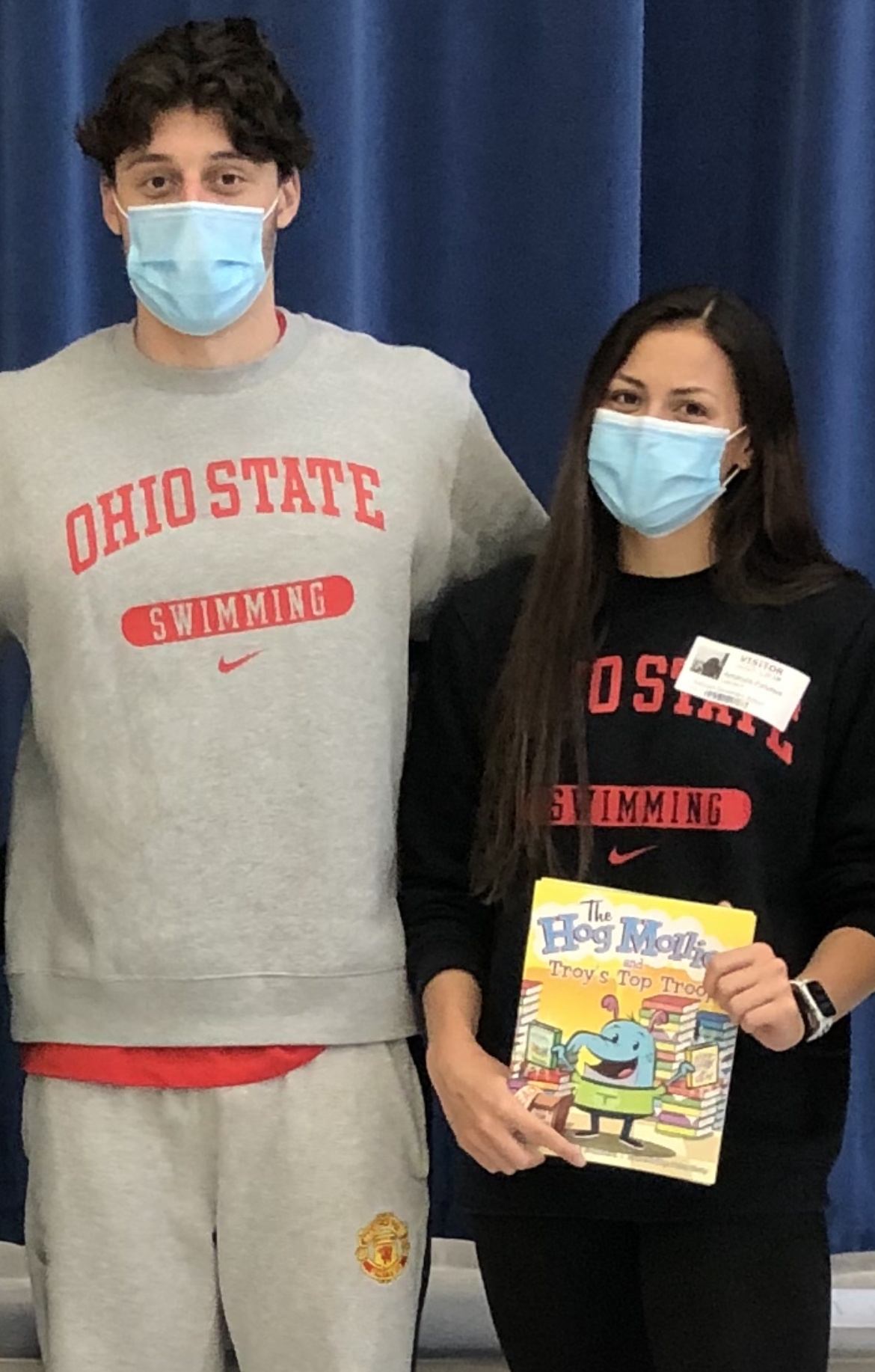 This school year we have been making the transition back to safe, in-person readings in Columbus and have had some great new athletes join our huddle. One of those athletes is Ruslan Gaziev. Ruslan is a senior at Ohio State and a member of the swim and dive team. On top of being a student-athlete at Ohio State, he also went to the 2020 Tokyo Olympics to swim for Canada. Despite his busy schedule, he still makes sure he has time to pay it forward; and "after the Olympics, giving back to the community is something [he] was interested in doing". When his teammate told him about The 2nd and 7 Foundation and the readings she attends, Ruslan had to get involved. While he only just started volunteering with us, he isn't a stranger to our mission. In high school, he was a part of a similar organization that held readings for kids and wanted to have that rewarding experience again.
Ruslan knows how important reading is for children and wants to do his part to help motivate them to get excited about their education. He believes that "especially nowadays with so much social media...reading provides an opportunity to get away from all that and take a step back". Reading to the kids was a great experience for Ruslan; he said that "seeing...their smiles while answering their questions is incredible" and he "plan[s] on doing it every chance [he] gets". He remembers when he was their age and how excited he got when someone would visit his school. Ruslan looked up to them and loves that he can be that person for these kids. He shows them that whether you're a 2nd grader or you're an olympian, education is still a priority.
We are proud to have such inspirational athletes like Ruslan on our team and are thankful for everything they do for these kids. The 2nd and 7 Foundation is excited to get back into schools, continue to partner with great athletes, and help more children become readers and leaders.
Written by:
Amanda Orsborne
Undergraduate Student, The Ohio State University
Bachelor of Arts Candidate
The 2nd & 7 Foundation Professional Writing Intern, Fall 2021
---
Photo Gallery
---