STUDENT-ATHLETE SPOTLIGHT, REED MCGRAW
June 06, 2019
---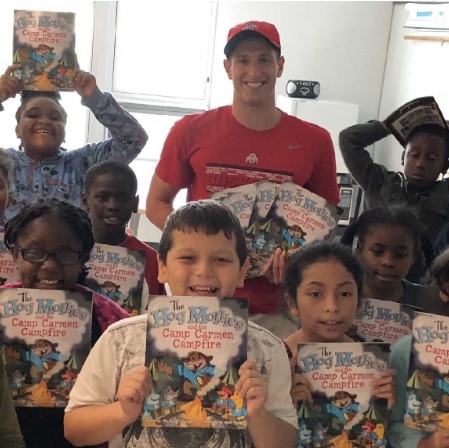 Reed McGraw swam for four years on the Ohio State Swim Team and graduated from Ohio State this past May, earning a degree in biomedical engineering. In addition to receiving summa cum laude distinction, Reed was recognized by the Department of Biomedical Engineering as the most outstanding graduate in the program.
As a volunteer with 2nd & 7 for two years, Reed understood the impact his service could have on Columbus's second graders, and he took his leadership role seriously: "By being a positive role model and mentor for these second graders, I gathered that I could not only get them excited about reading, but also inspire them to be the best versions of themselves through education and kindness," said Reed. Reed's leadership and commitment to his community stretch past the classroom. Reed coaches swimmers aged 4 to 18 at Tartan Fields Country Club, is a member of the Student Athletics Advisory Board at OSU, a published clinical researcher and a volunteer coordinator for the Ohio State Swim Team.
In the fall, Reed is set to attend medical school at the University of Pennsylvania in pursuit of an MD degree. Reed's goal is to become a doctor where he can continue to serve others and help to heal. With a background in engineering, Reed is aspiring to lead the development and innovation of new medical devices and technologies that will enrich patients' lives. Reflecting on his time with 2nd & 7, Reed is excited about his future as a medical doctor: "Volunteering with 2nd & 7 has made me appreciate the sheer joy and gratitude that I could take from a lifetime of serving people as a doctor," Reed said.
We wish you the best of luck at medical school this fall, Reed! Thank you for being part of our huddle, inspiring our community's children and setting a positive example for all to follow!
Written by:
Devin Zeisset
Undergraduate Student, The Ohio State University
Bachelor of Science, Candidate
Major: Operations Management, Minor: Professional Writing
The 2nd & 7 Foundation Professional Writing Intern
---