STUDENT-ATHLETE SPOTLIGHT, MARA RAYBURG
March 24, 2022
---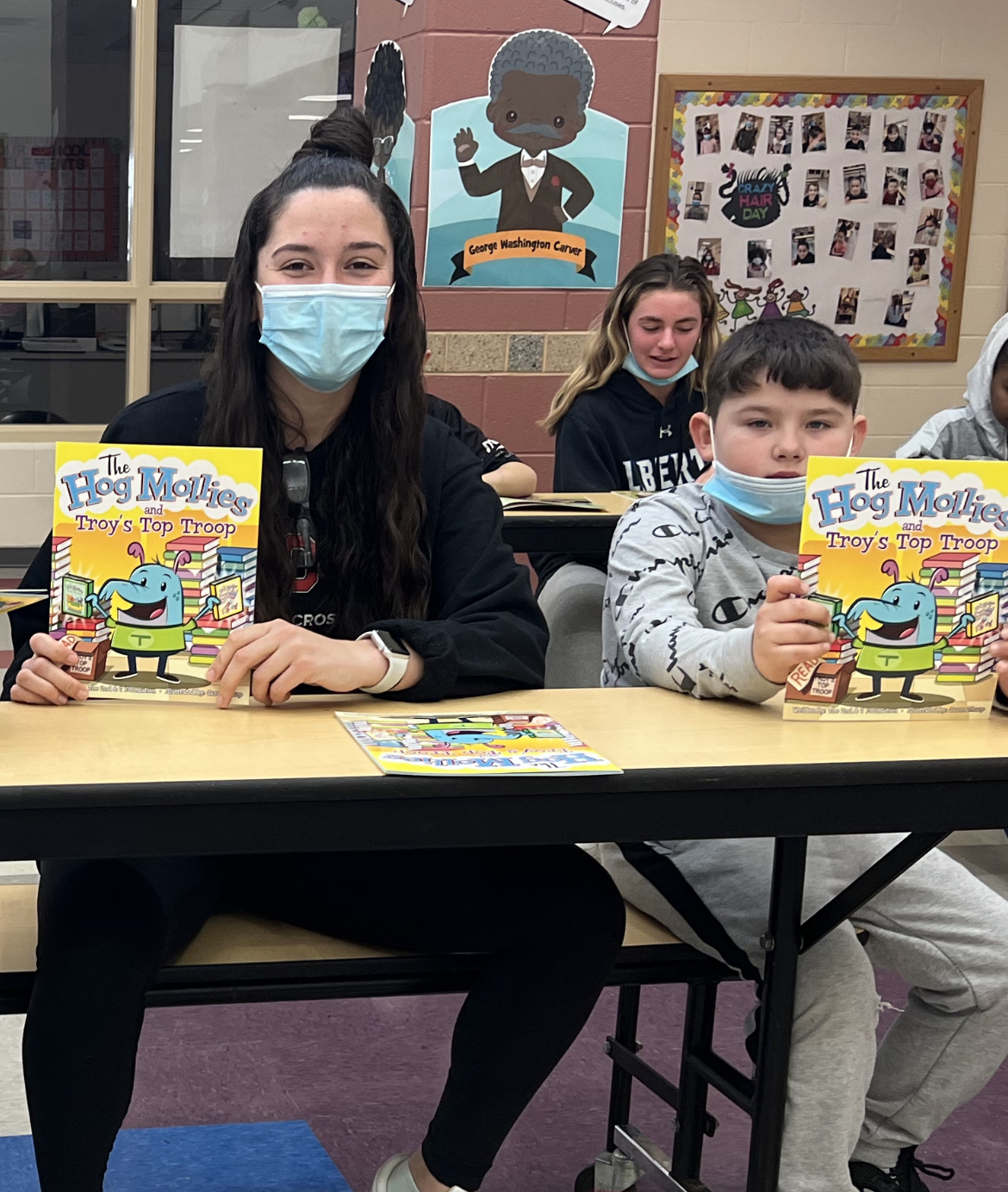 Mara Rayburg has become such a huge part of what we do here at The 2nd & 7 Foundation. Mara started reading with us right when she first started playing club lacrosse over three years ago at The Ohio State University. She has continued to organize visits with her team ever since!
Mara attributes her leadership skills to her past 12 years playing lacrosse. She says, "I have been on many different teams throughout the past 12 years, and it has helped me realize that leadership can exist in many different forms, not just being the loudest voice in the room. On a cohesive team, everyone has a role to play, and anyone has the opportunity to step up and be a leader, regardless of their title."
Mara's leadership skills make her an amazing asset as a reader with us, as well as in her studies in Marketing and Media Production at Ohio State. Each week, Mara passes on the importance of good reading habits to young students and her kindness and positive attitude are contagious.
She knows how crucial it is to be a good role model for young readers and she sets an amazing example for every second grader she meets. She walks each student through the important lessons in the Hog Mollies books each week and explains things the students aren't too sure about, like how lacrosse works or what marketing is.
Mara says her Thursdays and Fridays are always brighter when she gets to visit second grade classrooms and interact with young students. She goes home to her roommates with funny and heartwarming stories to share after each reading, like when a second grader asked her, "Why are you so tall?" Mara giggled knowing she is only 5'7".
We are so grateful to have Mara as a part of our huddle because she is an outstanding athlete, student and role model.
Written by:
Lauren Bulkley
Undergraduate Student, The Ohio State University
Bachelor's Degree Candidate
The 2nd & 7 Foundation Professional Writing Intern, Spring 2022
---
Photo Gallery
---