STUDENT-ATHLETE OF THE WEEK, EVAN RISS
January 05, 2021
---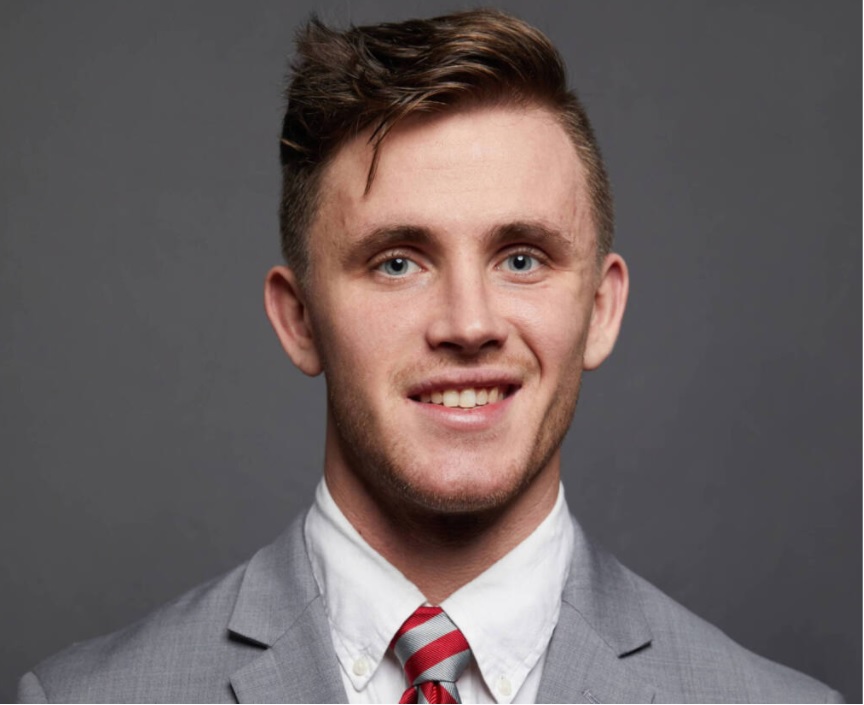 This fall, The 2nd & 7 Foundation's reading program went virtual to accommodate online classes and many student athletes are paying it forward in big ways.
Evan Riss, a senior defensive midfielder on the Ohio State Lacrosse team, volunteers his time to read with 2nd graders. He began volunteering in fall of 2017 when his coach, Madison Reid, recommended the foundation and pushed him to try it out. Evan realized right away that it was the right fit for him, and has been an avid volunteer ever since. Evan says that working with 2nd graders and The 2nd & 7 Foundation has helped him slow down and take a step back from his stressful schedule by allowing him to sit back and enjoy spending time reading with kids.
Although his lacrosse season looks different than previous ones, Evan believes that now is a better time than ever to work hard in athletics and give back to his community. Covid has changed a lot and Evan says "during times like these, there's not much certainty in our lives" which means "putting an emphasis on giving consistent effort is more important than ever." Evan wants to show kids that success in school and reading every day should be a top priority in their lives. By showing kids the joys of reading at a young age, Evan hopes to positively impact their lives and help them pursue their dreams.
Evan loves everything about The 2nd & 7 Foundation, but his favorite aspect is being able to interact with young minds and bring positive energy to 2nd grade classrooms. He remembers being inspired by special guests when he was in elementary school. Now, Evan wants to do the same for the children he reads to by inspiring them to do their best in school and work hard in athletics. Even definitely recommends volunteering with The 2nd & 7 Foundation and says that it has helped him learn to slow down and be present.
We are so incredibly proud to have Evan, and all our amazing student athletes, in our huddle. Their impact on young readers is profound, and we are thankful for their continued support as we wrap-up a challenging year.
Written by:
Alyssa Edwards
Undergraduate Student, The Ohio State University
Bachelor of Science, Candidate
The 2nd & 7 Foundation Professional Writing Intern, Fall 2020
---
Photo Gallery
---