Student-Athlete Spotlight: Ashley Saba
May 02, 2018
---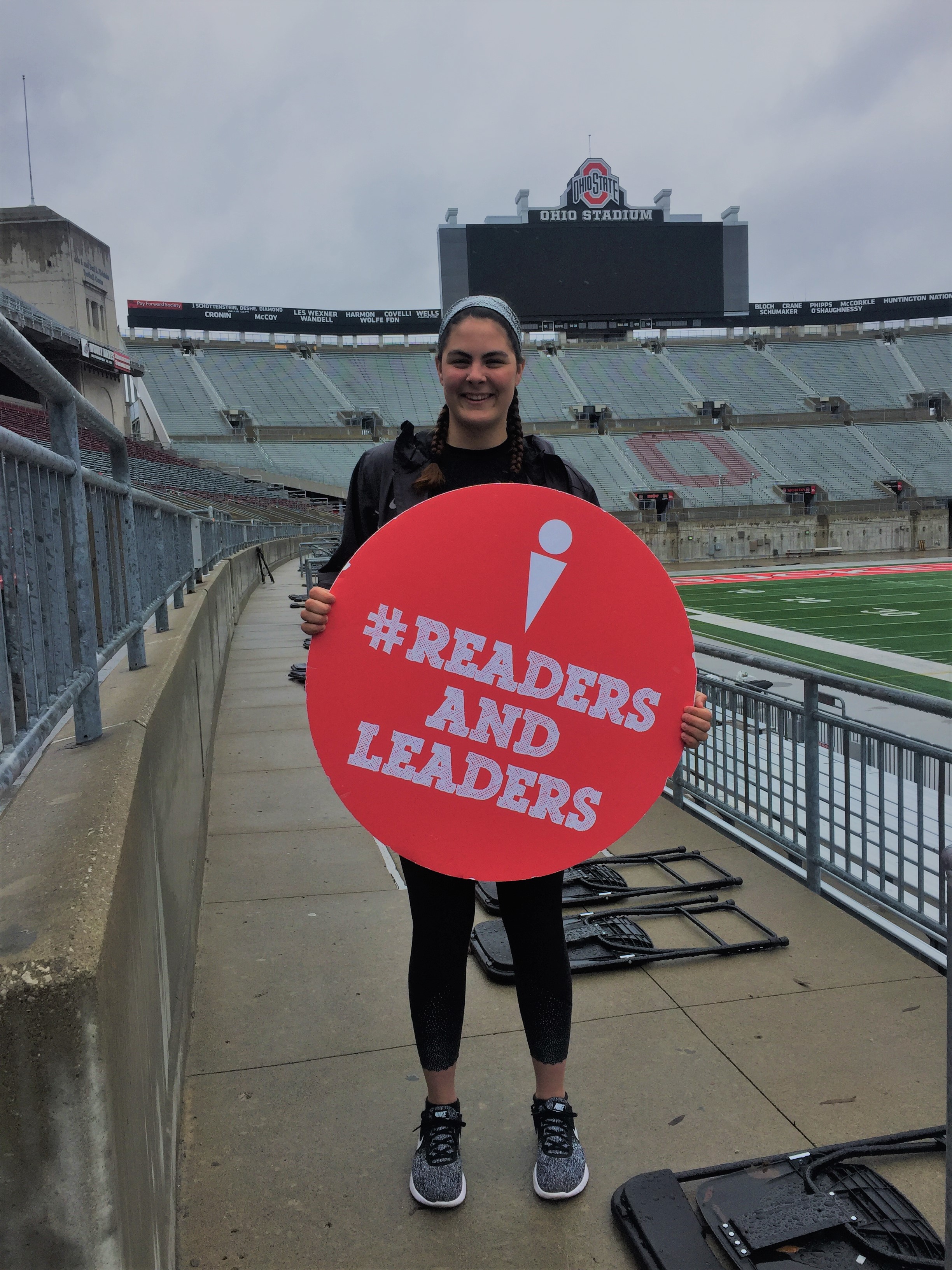 May 2018 - When she's not breaking world records, drawing up engineering plans, or leading Ohio State's rowing team to one of its many accolades, senior Ashley Saba volunteers her time with The 2nd & 7 Foundation.
A native of Pittsburgh, Saba began rowing in the 8th grade and her love for it has only grown. A love so strong that it propelled her and a friend to set a world record for the longest continuous tandem erg (30 hours). Her passion for rowing helped her stumble upon a new passion, engineering. Saba described that while rowing on the three rivers of Pittsburgh, she would look up in awe at the bridges she passed under. She was fascinated by their design and knew that one day she wanted to be the one designing and building them. Attending The Ohio State University was the perfect way Saba could satisfy both passions in her life.
Little did Saba know that rowing at Ohio State would provide her with a new experience that would become part of her weekly routine; this new addition was volunteering with The 2nd & 7 Foundation. The mission of this nonprofit is to promote reading by providing free books and positive role models to kids in need while encouraging young athletes of the community to pay it forward. It was founded in 1999 by former Ohio State football players, Ryan Miller, Luke Fickell, and Mike Vrabel and has donated nearly 200,000 books since then.
When asked to go to a 2nd & 7 reading her freshman year, she said it was a no-brainer; her mother is a teacher and she always loved going to school with her. Over the course of her four years at Ohio State, Saba has been dedicated to the Foundation and carrying out its mission. She sees the value in the outreach and understands that as an Ohio State student-athlete, she is part of something bigger than herself.
"I grew up in a house that had a surplus of books," Saba explained. "It honestly took a couple of readings before I realized that the Hog Mollie Book might be one of the only books some of these kids have to read at home. That's when 2nd & 7 became more than just a thing I did every week. I knew I was making a difference in these kids' lives."
She gets just as much out of the readings as the kids do. She knows that if she is stressed out about classes or practice, she can always count on a reading to turn her day around. "Whether a student told me they want to row when they get older, want to be an engineer like me, or even just give me a hug and thank me for the book, I love going to readings because I always leave with a smile on my face," Saba said. One of her favorite memories was when she was doing a reading with Ohio rapper, Mekka Don. He rapped for the kids during the reading and had Saba and her teammate rap about rowing.
Entering the last month of her college career, Saba is preparing to compete for another Big Ten title and National Championship at the end of May. Once she has graduated and raced her last race, she will be moving to Newport News, Virginia to begin working as a structural engineer at the Naval Shipyard. While she is extremely excited about what her future holds, she said the memories she has made with The 2nd & 7 Foundation are something that she will remember forever.
- Brooke Foster, Intern, The 2nd & 7 Foundation
---