PROGRAM SPOTLIGHT, THE UNIVERSITY OF AKRON
January 12, 2021
---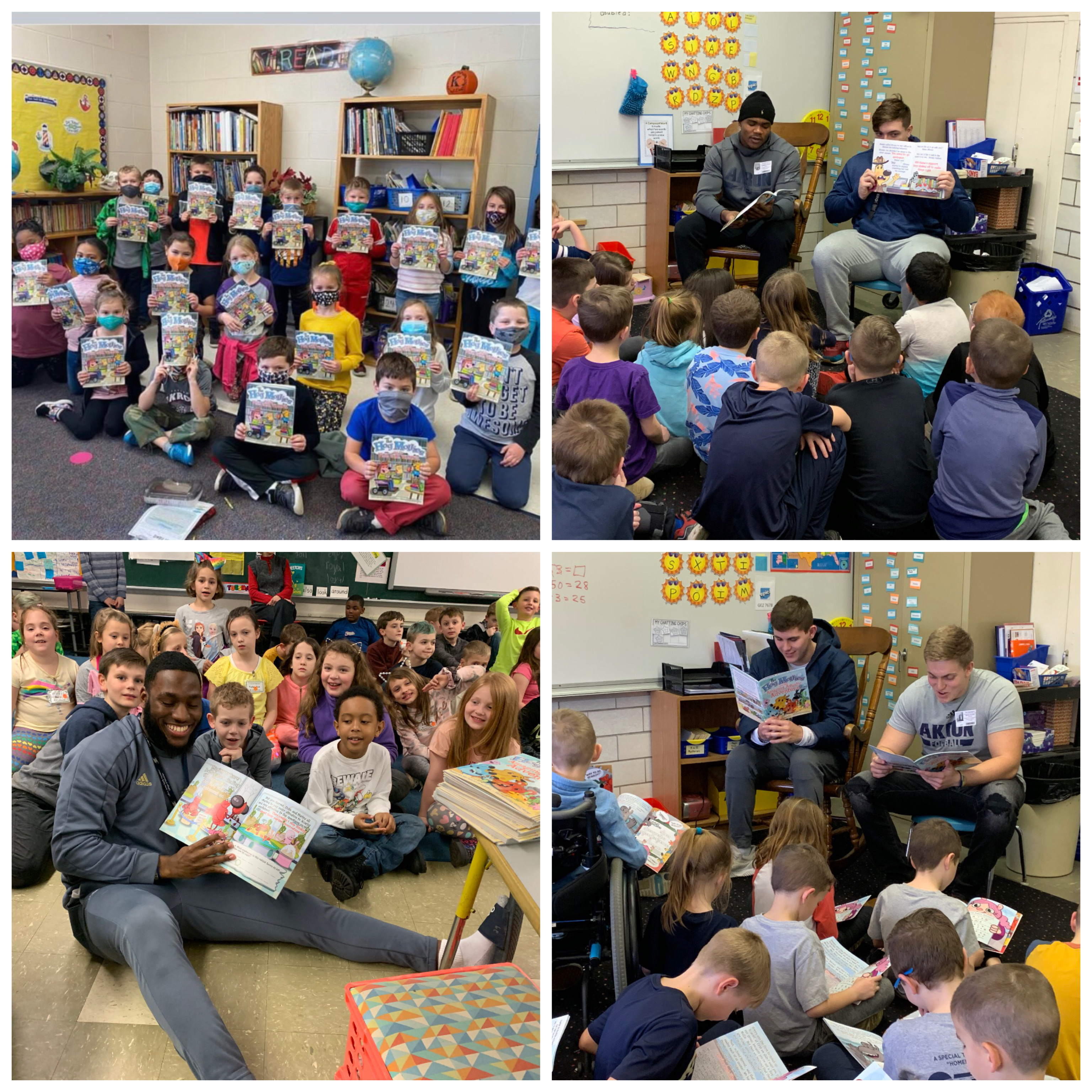 This school year, the University of Akron began its second year of partnership with The 2nd & 7 Foundation. Through this partnership, student-athletes in the University of Akron Leadership Academy are serving as positive role models in elementary schools in the Akron community and surrounding areas. Thanks to the athletes' efforts, young readers are given encouragement to work hard in school, while receiving Hog Mollies books that teach important life lessons.
The University of Akron Leadership Academy provides student-athletes with the knowledge and skills they need to achieve success during and after their collegiate days. The Academy provides opportunities in several areas: leadership training, career development, community engagement, personal enrichment, and letterwinner engagement. By using their platform to pay it forward with The 2nd & 7 Foundation, athletes are participating in very meaningful experiences off of the playing field. These experiences allow the athletes to see firsthand the positive impact their efforts have upon our next generation of leaders.
We are grateful to Anne Jorgensen, the University of Akron Senior Associate Athletics Director for Programming and Leadership, and the over 150 University of Akron athletes who have stepped up to participate in our literacy outreach. While Covid has converted most visits to a virtual format this year, the athletes' impact remains strong. Our literacy outreach in the Akron area is thriving thanks to this wonderful partnership!
---