PARTNERSHIP SPOTLIGHT, GO LUNCH! PROGRAM
August 12, 2019
---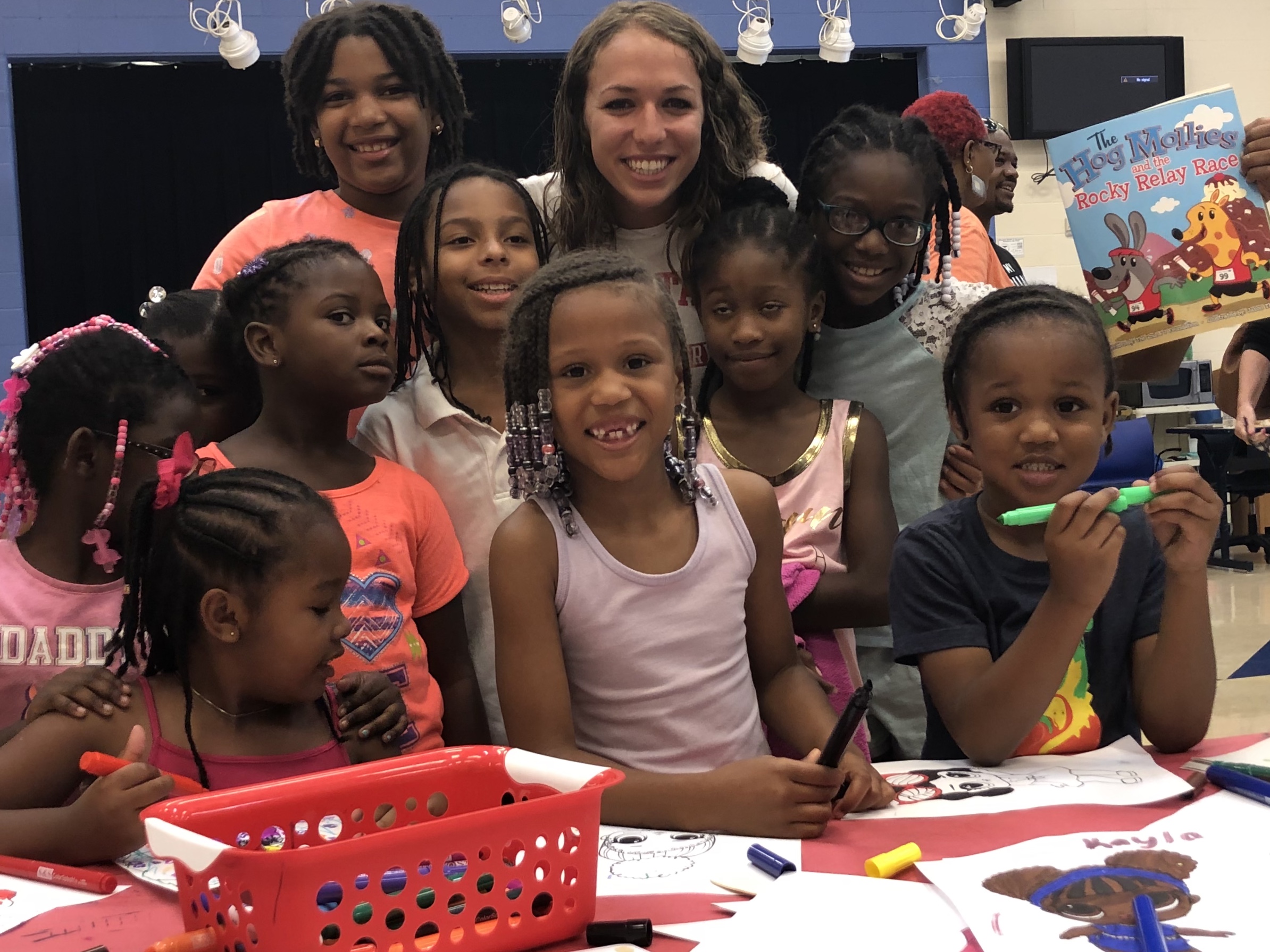 During the summer months, school is on hiatus. A break in regularly scheduled classes means that many children around Columbus no longer receive the food that schools normally provide. Along with food insecurity, the gap between classes means summer learning loss, also known as the "summer slide." Over the summer, children who don't frequently read can lose over a month of academic progress from the previous year. Although it seems daunting, fighting the summer slide is easy, fun and engaging.
Go Lunch! is a free summer program designed to combat summer food insecurity and halt the summer slide. Go Lunch! is made possible through a partnership between the Children's Hunger Alliance, Columbus City Schools and Columbus Recreation and Parks. Go Lunch! has four locations across Columbus where kids gather to eat, play, draw, read, garden, go on field trips plus many more fun opportunities. The programming provided by Go Lunch! is designed to keep learners engaged during those crucial summer months.
Columbus Mayor, Andrew Ginther, stopped by Go Lunch! locations and explained the impact that Go Lunch! has on Columbus's youth:
"They're going to start the school year better prepared and in a better position to have a great academic year of growth in the year ahead, and during that summertime, they're going to be healthier, they're going to have physical activity, which we know contributes to emotional and mental health," Mayor Ginther said.
Outside of the daily learning activities provided by the on-site staff, Go Lunch! partners with organizations to provide kids with fun, new ways to learn. Since last year, 2nd & 7 has been regularly conducting readings at Go Lunch! locations in Columbus to promote reading by providing free books and positive role models.
Ashley Roudebush, an Afterschool & Summer Nutrition Program Manager with the Children's Hunger Alliance, explains that partnerships with organizations like 2nd & 7 are crucial to the success of Go Lunch!:
"By having outside partners come in, it creates a fun environment for the kids to be in that doesn't feel like summer school, but it's still teaching them something and helping to combat summer learning loss. … The one-on-one mentorship/interaction and literacy skills that 2nd & 7 provides to these kids is really important because it's fostering relationships and encouraging positive behavior that they don't always receive outside of our program hours," Roudebush said.
The summer is winding down and school's first day sits on the horizon. Yellow buses that sat idly will soon exit their lots, spanning in different directions across the city to gather Columbus's youth for the beginning of another school year. Go Lunch! programming ended on August 9, but for many kids, Go Lunch!'s impact will span far beyond this summer.
Written by:
Devin Zeisset
Undergraduate Student, The Ohio State University
Bachelor of Science, Candidate
Major: Operations Management, Minor: Professional Writing
The 2nd & 7 Foundation Professional Writing Intern
---