A Letter from Ryan Miller
October 20, 2016
---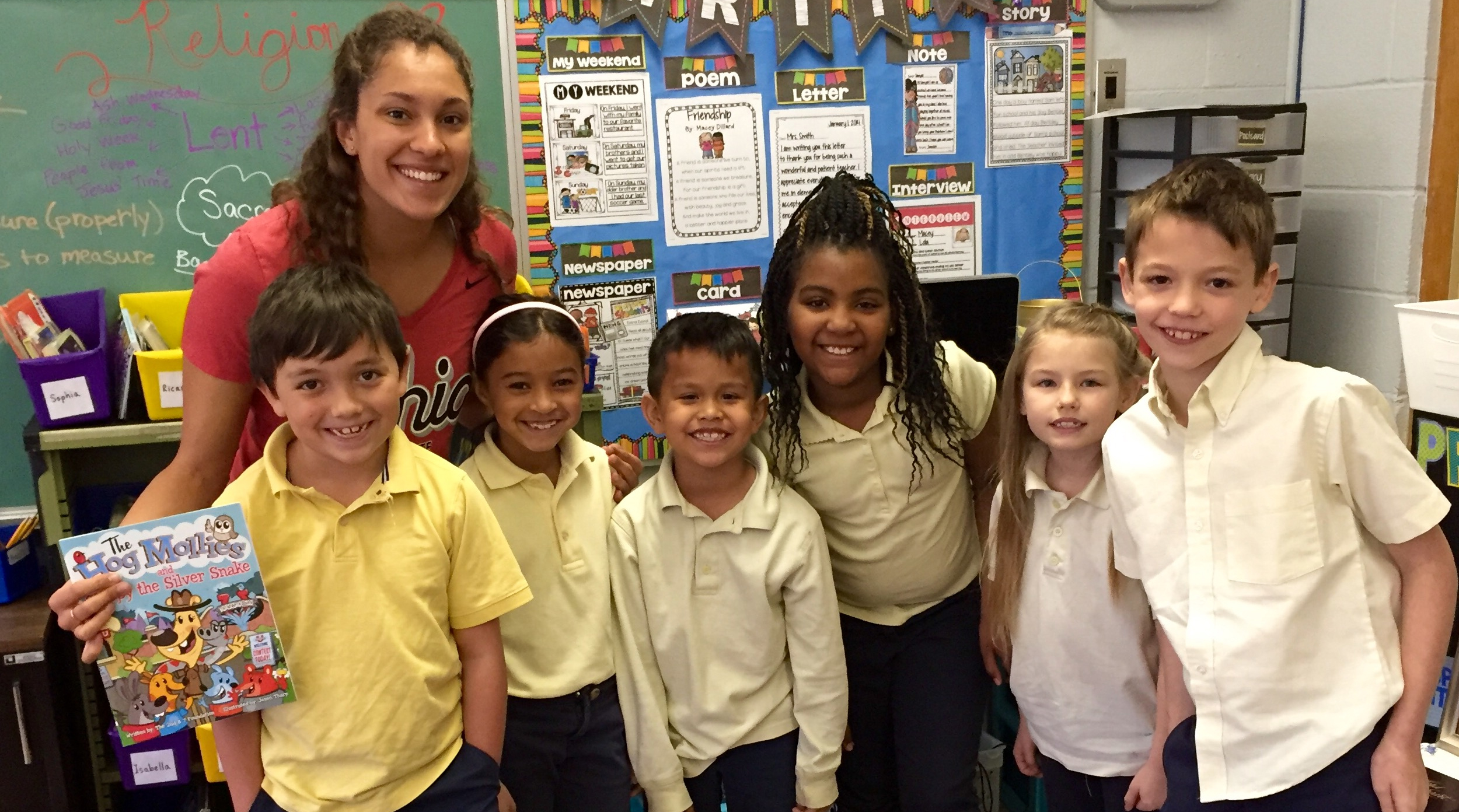 Last month, we hosted an event for The 2nd & 7 Foundation where Youngstown State University President and former OSU Head Football Coach Jim Tressel spoke to the crowd. He said something that really hit home with me. While talking about his time at Ohio State, he mentioned that the #1 fundamental that he looked for in a football player was their ability to run. He said, if you can't run, you simply can't play at the collegiate level. Plain and simple. He went on to say, that the #1 fundamental in life is reading. If you can't read, life is going to be an uphill battle at best. Plain and simple.
It has been 17 years since I started The 2nd & 7 Foundation with my friends Mike Vrabel and Luke Fickell, and we are more committed than ever to doing our part to promote reading by providing free books and positive role models to kids in need.
We started in 1999 by serving the 2nd graders in 7 elementary schools in central Ohio. Now, the requests for our reading program come from all across the country. The need is great and our ability to impact others has grown. Our program is now being implemented in 18 states and 83 communities across the country. Those numbers are growing rapidly and we always want to say 'YES' when someone asks to start our program.
This is where you come in. Your generous support is critical to allow us to continue to promote reading to the kids who need the most support. Reading is fundamental and the kids need our help.
Please consider a gift of $25, $50, $100 or $250 now and help us Tackle Illiteracy across the country and change a generation of readers.
With my sincere thanks,
Ryan Miller
Co-founder, The 2nd & 7 Foundation
#readersandleaders
---