Internship Reflection - Josie Kammer
April 20, 2017
---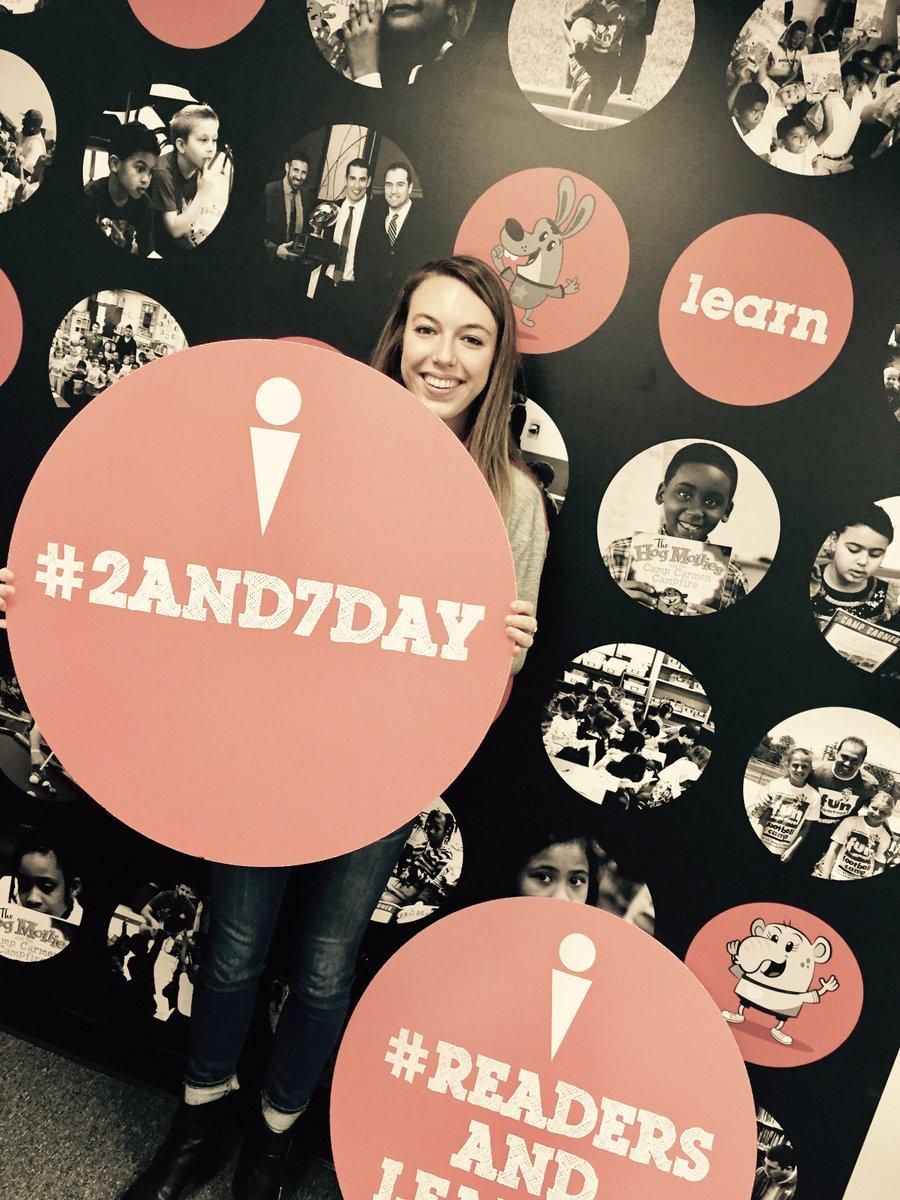 From the weekly readings at elementary schools to the daily office shenanigans, my internship experience with The 2nd & 7 Foundation has been nothing short of an eye-opening and rewarding experience.
Coming into my internship, I was not very familiar with 2nd & 7 and what it does, but four months later I could recite the mission backwards if you asked me. I expected to learn about the professional writing involved in a nonprofit, but I had no idea how much more I would gain from the experience.
It was awesome being a part of this growing foundation and getting to experience some of the major milestones of this year, such as The Derby and 2.7 Day. From promoting events on a cold, windy day on the Oval to creating flyers in the office, I learned how everyone needs to be "all hands on deck" for every event. No task is too small to be valuable, and any and all help is appreciated- this was one of my favorite aspects about interning for a nonprofit. The amount of people continually willing to step forward and support the foundation showed me how important it is and the positive impact the foundation is making in the community.
I saw this first hand multiple times, especially with the planning of The Derby. This event was one of my favorite experiences throughout the semester, and it was a huge success due to the amount of support and help from everyone. Helping to prepare for The Derby was also a great learning experience for me- even when the planning could bring nearly everyone to an occasional heart attack. Getting to experience this and be involved from the start of the planning to the actual night was really cool and not something a lot of interns could say. Seeing everyone come together to celebrate 2nd & 7 and its' progress reminded me mid-semester why I wanted to intern here. The money raised for the foundation and the positive atmosphere of everyone around made for a memorable night (and the free food and goodie bags at the end didn't hurt either ☺).
There were many more opportunities and events like this throughout the semester as well. Every week at the readings came a new reminder why 2nd & 7 continues to grow. From my first reading to my last, the students (and athletes!) were always so grateful and excited to be a part of the program. Most times this was especially evident through dance parties and autographs in the classrooms after readings.
I can not thank 2nd & 7 enough for this opportunity. Amy, Janet and Megan have been so welcoming since day one when I walked in as a clueless intern, and there was never a dull moment in the office with these ladies ☺. I'm so excited to see where 2nd & 7 goes next, and I can't wait to be back for future events with the Hog Mollies!
--Josie Kammer, Intern, Spring 2017
---