INTERNSHIP REFLECTION - JORDAN WADE
January 03, 2020
---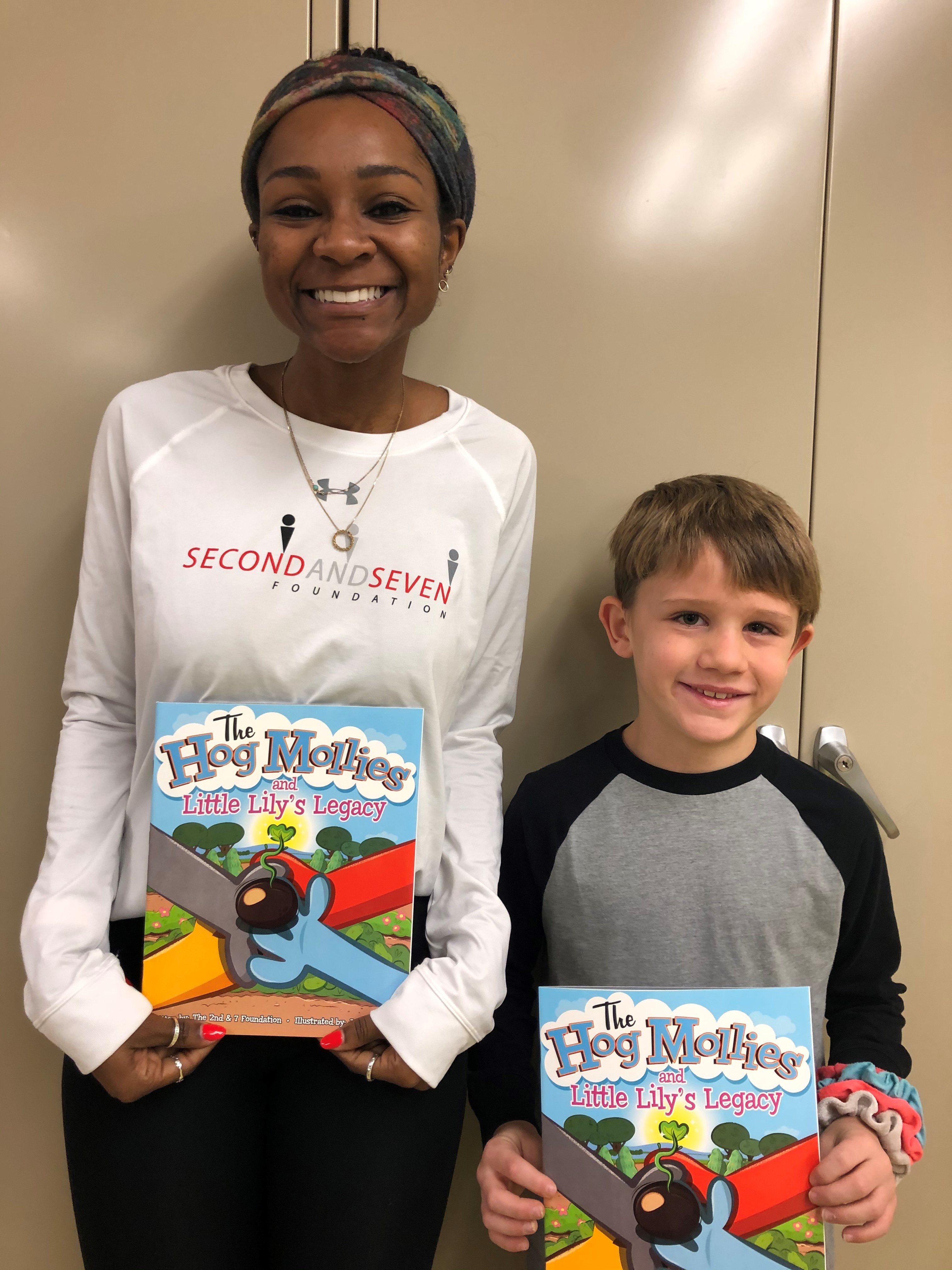 When I first heard about the potential to become a part of an organization that works with children and has a focus on sports/athletics, I was skeptical to say the least; after all, children's literacy and athletics have no apparent correlation. However, the moment I walked through the doors of the 2nd & 7 office the connection between the two became obvious. Amy, Janet, Ryan and Stephanie wasted no time welcoming me in as a new part of the team and explaining to me the role of the nonprofit they're all so passionate about within the Columbus community. Over my last 15 weeks here, I was responsible for connecting with and interviewing the various student-athletes that are involved with the program and getting their thoughts on everything from why they got involved with the program, to what kind of impact they believe the foundation is having in Columbus.
2nd & 7 isn't just a one-time experience or a try-it-out for the student-athlete readers, it's a program that they believe in, a commitment that they've decided to make, and something they keep coming back to, year after year, season after season, reading after reading. It was really cool to be a part of something that people know and respect for all of the positive and good reasons. I didn't think that in just 15 weeks I could become so invested in a program I previously knew nothing about, yet here I am writing this on my first Thursday morning not at an in-school reading and wondering just how excited all of the students are to see the athletes come in, introduce themselves, and read to them.
The impact of 2nd & 7 goes beyond the once or maybe twice a year readings they're able to arrange at hundreds of Columbus schools. These students remember when the athletes come read to them and want them to come back again and again. That, accompanied with the fact that every student gets a book of their own to take home and share with their family is huge; you can see their faces light up when they find out and that's what makes all the difference. I'm so thankful to my time with 2nd & 7 for providing a wonderful learning environment for me, and making every Thursday morning just a little bit brighter.
--Jordan Wade, Intern, Fall 2019
---