Internship Reflection - Emma Lucas
December 20, 2018
---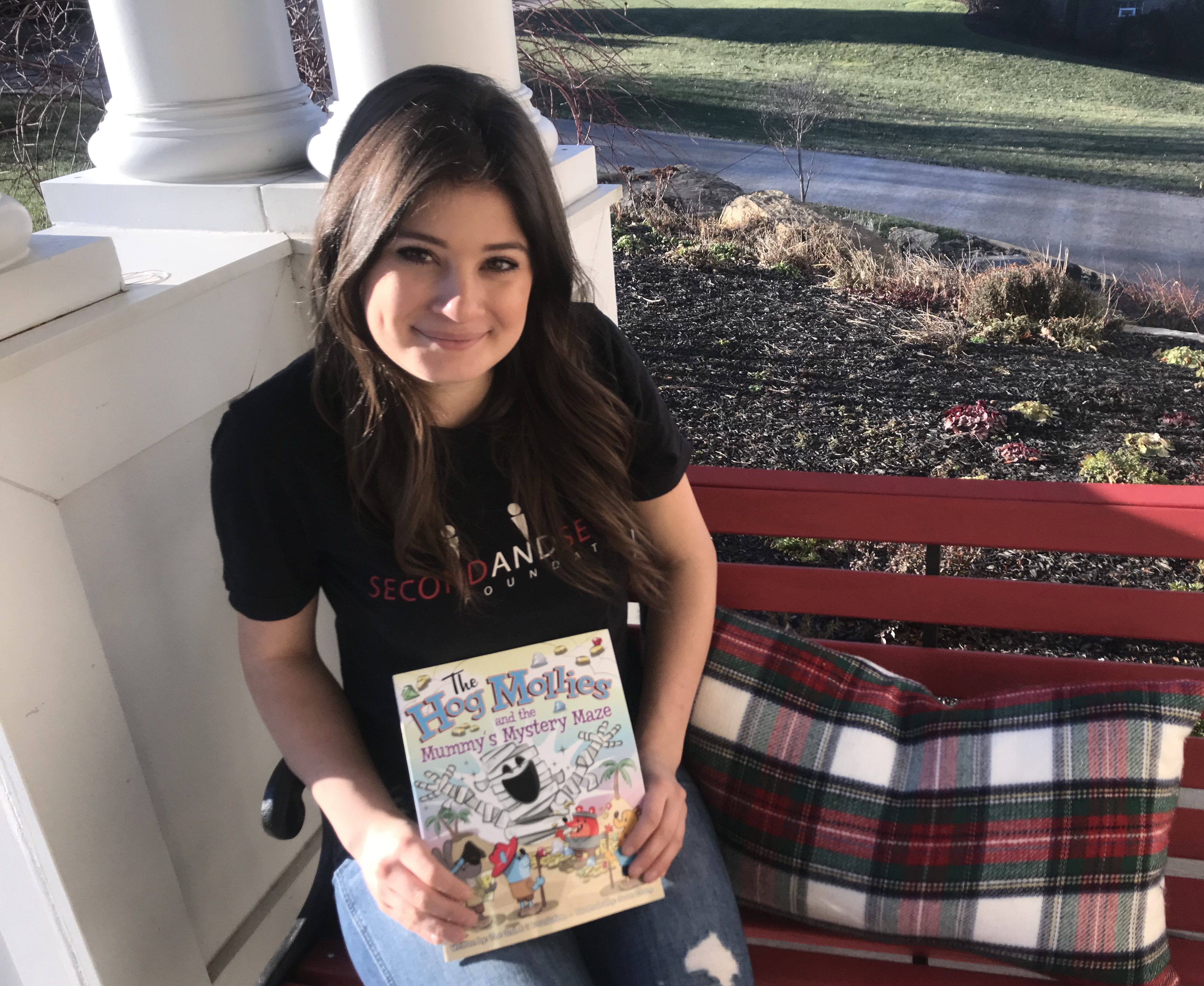 What is impact? Is it enough to make a difference in the life of just one person? We believe it is. We work every day to positively impact the people in our huddle. Not just the 2nd graders. Not just the student-athletes. Our staff, our volunteers, board members, our donors, friends, family . . . and our interns. Thanks for your time with us, Emma. You will do amazing things! -- Your friends at The 2nd & 7 Foundation
On a total whim, I moved to Columbus, Ohio nearly two years ago to attend Ohio State. I had transferred universities and was in search of a college town to call home. The friendly Midwestern culture and laid back campus atmosphere welcomed me, but I felt that something was still missing.
In similar random fashion, I picked up the Minor in Professional Writing, creating an interesting educational combo with my major in economics. As part of the minor, students are placed with a Columbus-based employer to gain writing experience in the workplace. The internship coordinator provided a list of employers and the community service section piqued my interest, as I'd been searching for a way to make an impact in my new home.
After some research, I realized that 2nd & 7 was a cause that deeply resonated with me. Many of my family members are elementary school educators and I understand the challenges they face in the classroom regarding the importance of literacy with their students. So much pressure for superior student performance exists within the school systems; however, many places lack the resources to produce these results. Furthermore, I coached gymnastics in a socioeconomically challenged area and understood the need for those children to have positive role models in their lives. 2nd & 7 seemed like the perfect fit, and I was thrilled when my coordinator placed me with the Foundation.
The Thursday and Friday morning readings revived me after my long weeks of class and work. The energy in the second-grade classrooms, along with the enthusiasm of Janet and Amy about the cause they work for gave me the motivation to push through the rest of my week. I remember being extremely anxious before facilitating my first reading; however, once I had done it, I couldn't wait until the next one. Seeing the smiles on the kids' faces when we bring Buckeyes into the class is an image I'll never forget, and I'm so proud to know I was able to help make this impact locally.
But, the impact doesn't stop in central Ohio for me. After a few weeks of working with 2nd & 7, I began to evaluate my own personal network and realized that I could bring this impact home to Pittsburgh. I cannot wait to see this program take off within the city school system and hope to see it have the same impact upon those students there that it does in Columbus.
While I don't know where I want to end up professionally, I do know that I want to devote my life's work to helping those who cannot help themselves. I want to be able to make a positive impact upon the masses and provide opportunity to those who never dreamed of having so. I owe this realization to my time with 2nd & 7, as my time with the Foundation caused this shift in my career goals. Watching the direct impact of 2nd & 7 at schools in central Ohio showed me that any of my ideas can become a reality and has inspired me to pursue a career in service.
Every day, I take in my surroundings and smile a bit wider than I did before, because Columbus now feels like home; I owe this to my experience with 2nd & 7. While navigating the suburbs for our readings may have contributed to this feeling, it was also the community connection I made in the classrooms and at our events that made me feel at home. I'd like to thank 2nd & 7 and Ohio State for allowing me to have this incredible opportunity that shaped me personally and professionally, and will be forever grateful for the experience.
Written by:
Emma Lucas
Undergraduate Student, The Ohio State University
B.A. in Economics
Minor in Professional Writing
Women in Economics, VP
---