INTERNSHIP REFLECTION - ABI PONZIO
July 28, 2022
---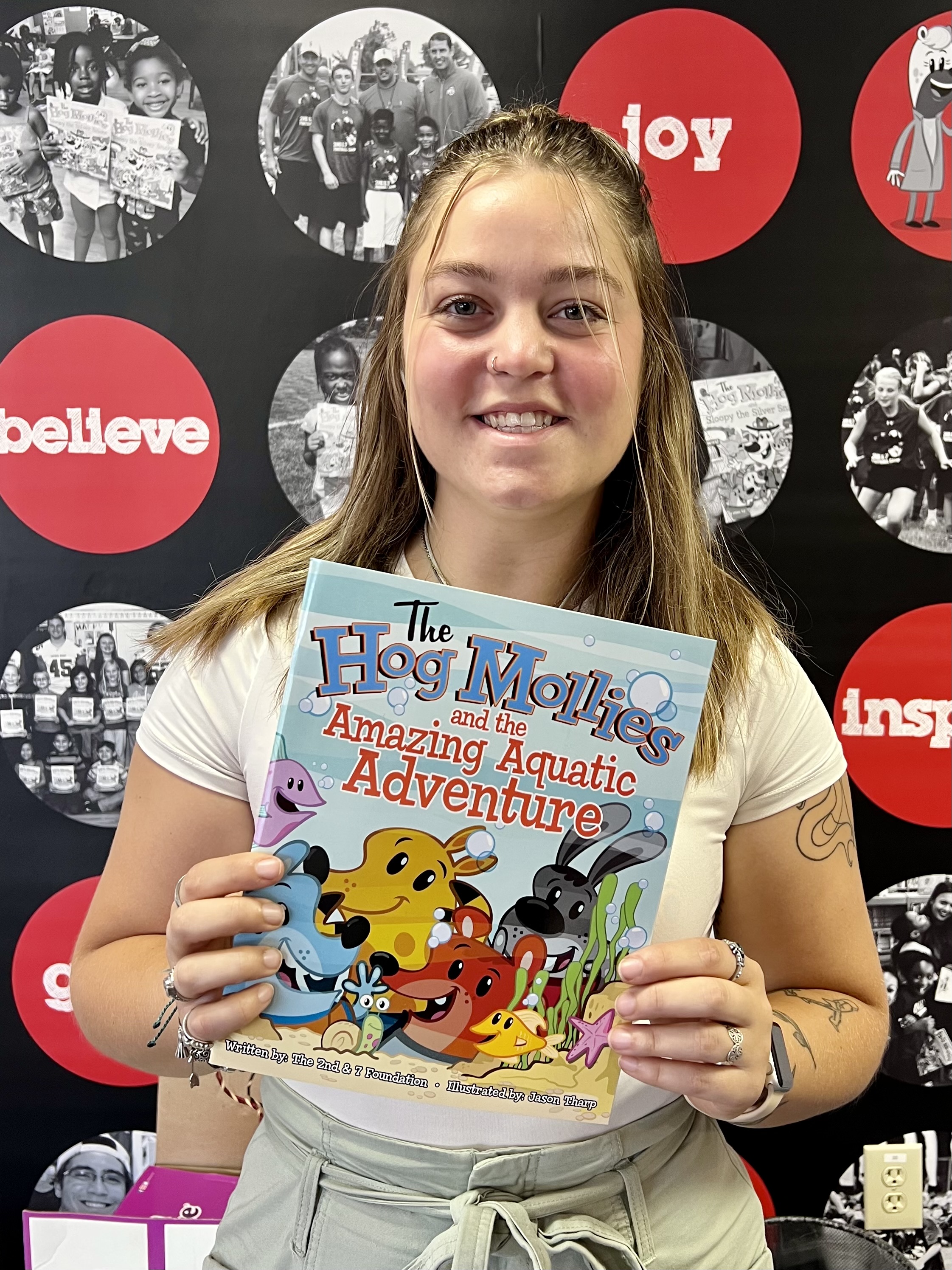 When I decided to intern for The 2nd and 7 Foundation, I was both excited and nervous. I never considered working for a nonprofit organization and was unsure how I would fit in with this organization. After completing my internship, I was pleasantly surprised by this enriching opportunity. I was struck by the idea of "paying it forward" because I grew up in a family of athletes. With this, I learned the importance of education being ahead of sports. I was happy to reiterate this to the young kids who view many student-athletes as heroes and leaders.
Interning at The 2nd and 7 Foundation was an experience I will never forget. I graduate soon with a bachelor's in psychology and a minor in professional writing, and I was not sure what I wanted to do with my life. Through this internship, I was intrigued to see what career was available for me. Working for an organization that has so many supporters was eye-opening. I met so many people who were dedicated to paying it forward and devoted to bettering the lives of kids everywhere. This passion and compassion is something that is not found in every job. The impact they make on the kids leaves a mark on everyone around them as well.
Something I will miss the most about this internship is football camp. I was able to meet so many volunteers, athletes, sponsors and families that love what 2nd and 7 does. I was able to speak with so many individuals and hear all their favorite things about the organization which made me develop a whole different perspective. I also enjoyed seeing all of the children's smiling faces. Seeing them improving their football skills, learning how to work on a team and hearing their idols speak to them about different important life lessons was something that I will never forget. The 2nd and 7 Foundation motivates kids to invest in education and follow their dreams. They teach this to kids by bringing in those who have experienced it firsthand. This shows that it isn't always easy, but as long as you put your mind, work and time into it, you can do it.
Abi Ponzio, The Ohio State University
Intern, Minor in Professional Writing Program Summer 2022
---