FORMER STUDENT-ATHLETE / EDUCATOR SPOTLIGHT: KATIE SIMONTON GONOT
April 27, 2020
---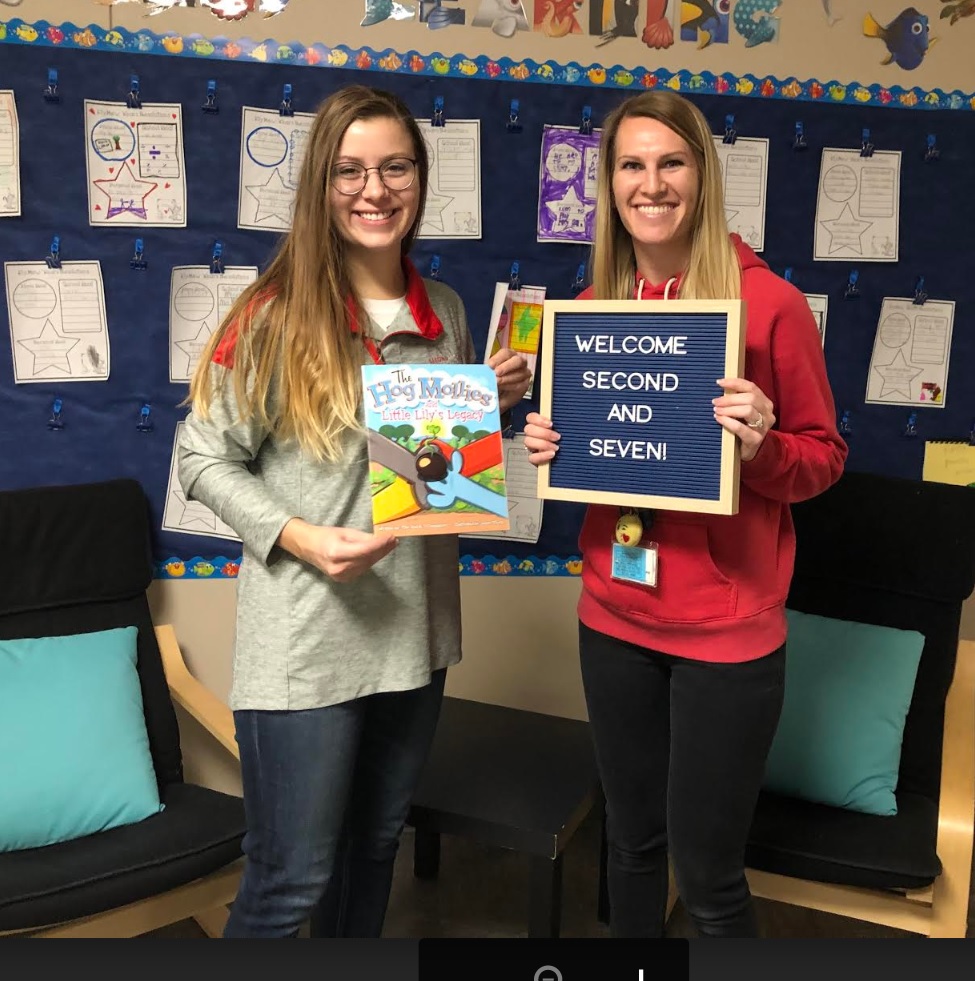 Educator Spotlight / Where Are They Now?
Sitting in her classroom at Bailey Elementary in her hometown of Dublin, Ohio, Katie Gonot (nee Simonton) spoke with me about her experience as a college athlete, her journey to becoming a teacher, and the impact of the 2nd & 7 foundation on her and her second-grade students.
As a student-athlete, playing softball at Ohio State, Gonot participated in 2nd & 7; she learned about the foundation through her softball coach, who regularly sent out opportunities to volunteer locally. Coming back to Dublin schools to read with students was very special for her, especially because she was an education major:
"Being the Dublin kid that went to Ohio State and then came back to read… it all came full circle, like this is what I'm meant to do; this is where I'm meant to be."
Gonot recalls that her experiences in college were much different than her friends' experiences, not only because of the opportunities she received as a student-athlete to train, travel, and see different parts of the country, but also because of the chances she got to immerse herself in local programs like 2nd & 7. Working with the Foundation gave her a chance to interact with young students while still in college and reaffirm her career path.
When I asked Gonot what she would say to an educator or school that was considering partnering with 2nd & 7, she once again cited the strong messages contained in the Hog Mollies series. With twelve books in the "Hog Mollies" series, each with a different message, students can follow the characters through many journeys as they learn new lessons and make new friends. In 2019's "Hog Mollies" publication, Little Lily's Legacy, readers learn about the importance of leadership and qualities like patience, kindness, and initiative that go into making a good leader. Following the same familiar characters through different adventures and getting the opportunity to chat with older students about the values taught in each "Hog Mollies" book creates meaningful connections for the young students with the material they're reading.
The impact of the 2nd & 7 Foundation's Tackling Illiteracy program is felt even after student-athletes and staff from the organization leave the school for the day. Each elementary student receives a copy of the "Hog Mollies" book at the end of the reading, and the excitement is tangible. "To be able to have a book that they can take home and build that library up and that excitement up at home about reading, I think that is the most important thing that 2nd & 7 can do," Gonot explains. "Give a kid a book and you give them an opportunity to interact with literacy."
Written by:
Ashtyn Ley
Undergraduate Student, The Ohio State University
Major: English, Minor: Professional Writing
The 2nd & 7 Foundation Professional Writing Intern
---
Photo Gallery
---