FORMER STUDENT-ATHLETE SPOTLIGHT, JESSICA GIANNUZZI
February 18, 2019
---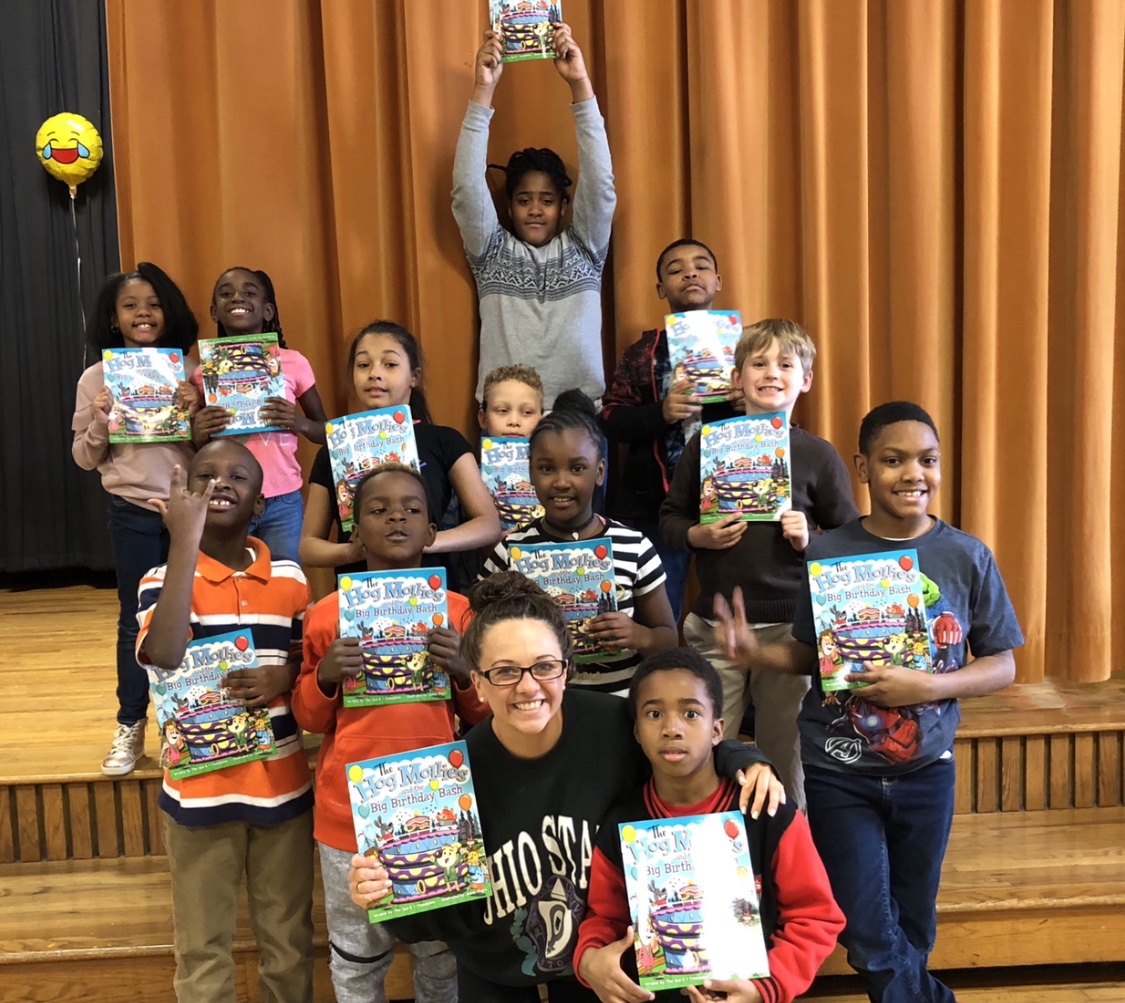 Jessica Giannuzzi, former Ohio State student-athlete on the Synchronized Swimming team who studied Arts Management and Business, is a dear friend of the 2nd & 7 Foundation with a story we simply have to share.
Jessica served as a volunteer with us for four years and found herself enjoying being able to influence the younger generation to read, learn, and chase down their dreams. Hearing what our 2nd graders wanted to be when they grew up was Jessica's favorite part of working with our program, and she found herself learning from them just as they did from her. Hearing the children tell her they wanted to become a nurse, movie star, pilot, and even bounty hunter, reminded Jessica that, "if a 2nd grader can have big goals – so can I." And, so she did. She sought out to make a bigger impact in the world and continue to pay it forward, along with following her passion and lifelong dream of working within the music industry. This led her to a non-profit, the T.J. Martell Foundation, the music industry's leading foundation that works to fund innovative medical research focused on finding treatments and cures for cancer.
At the T.J Martell Foundation, Jessica is the Event Coordinator for the Southern Region and puts on several events a year that help the organization source and support early-stage translational research projects that may otherwise not be funded. These events Jessica plans come in many different forms, such as concerts, VIP experiences, fishing tournaments, and large galas. Having moved from our foundation to another Jessica realized that no matter what we are working toward in the non-profit world, "it is always keeping the focus on something bigger than ourselves. And I think that is the best kind of motivator between us all."
Thank you, Jessica, for all you have done for the 2nd & 7 Foundation and continue to do! The T.J. Martell Foundation is lucky to have you. We are so proud of your accomplishments and cannot wait to see what you do next!
Visit www.tjmartell.org for more information.
Written by:
Danielle Tulipano
Undergraduate Student, The Ohio State University
B.A. in English, Candidate
The 2nd & 7 Foundation Professional Writing Intern
---