EDUCATOR SPOTLIGHT, PRINCIPAL EMMA CORBIN
July 23, 2019
---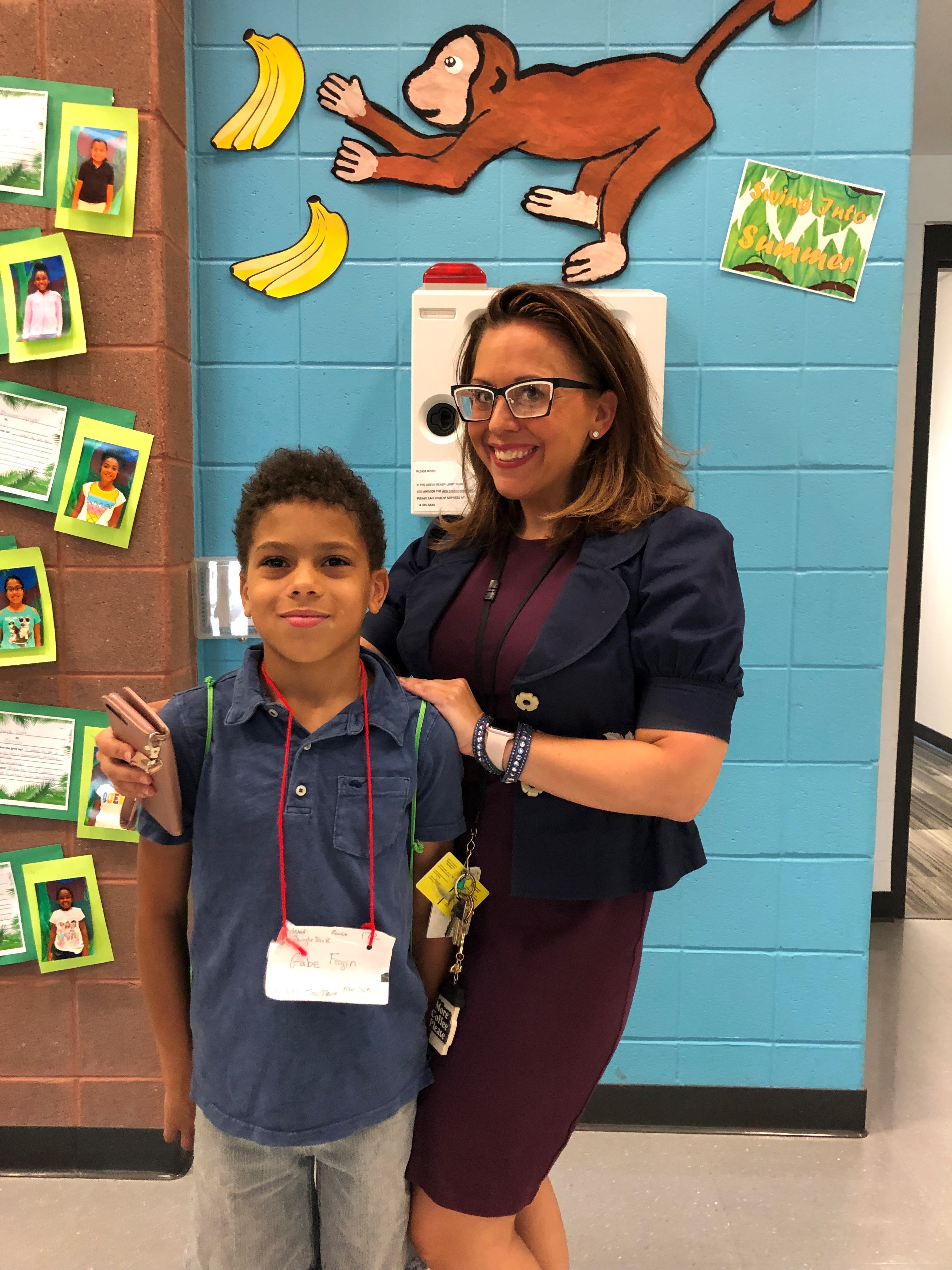 Principal Emma Corbin, of the Ecole Kenwood French Immersion School, is a close friend of 2nd & 7 and a champion of educating youth and increasing childhood literacy. Emma began her education career on Chicago's West Side, teaching sixth, seventh and eighth grade before becoming a literacy coach and third-grade teacher. Emma moved to Columbus in 2008 and started teaching the fourth grade.
Emma soon transitioned from the classroom to a curriculum and leadership role where she began "teaching teachers how to teach reading," enabling her to impact children beyond her own classroom. "I didn't want to leave the classroom, until one year I realized that I only impact 30 learners. I started to consider how I could have more of an impact on struggling learners, in particular, which happened to be a passion of mine," said Emma. To further extend her reach and impact, Emma started working with the National Education Association, traveling across the nation to advocate for English language learners during the summer while still working for Columbus City Schools. Later, Emma began developing principals before becoming the principal of the Ecole Kenwood French Immersion School.
Through a colleague, Emma learned about 2nd & 7's mission to promote childhood literacy, and we've been working together ever since! Emma invites 2nd & 7 to Ecole Kenwood throughout the school year and during the summer where local student-athletes read with her students, illustrating that being a student-athlete is more than just performing on the field— it's about performing in the classrooms as well.
Emma is also a big fan of 2nd & 7's full-time team, including Amy Hoying, Janet Kassoff and Stephanie Frey. "The ladies are rockstars. […] They're going out and inspiring kids to think about those next steps, those next great things for them in their lives and they're doing it on such a large scale that they're having that profound impact over the course of time," said Emma.
The feeling is mutual, Emma. "Emma's students are so fortunate to have her as an advocate for their education. We cannot thank her enough for her commitment to 'Tackling Illiteracy,'" said Janet Kassoff, 2nd & 7's Senior Program Manager for Ohio.
Emma, your dedication to education and literacy is an inspiration to us all. Thank you for being such a valuable member of our huddle and our community, we're looking forward to many more years of 'Tackling Illiteracy' by your side.
Written by:
Devin Zeisset
Undergraduate Student, The Ohio State University
Bachelor of Science, Candidate
Major: Operations Management, Minor: Professional Writing
The 2nd & 7 Foundation Professional Writing Intern
---