COACH SPOTLIGHT, BRUCE WARD
June 25, 2019
---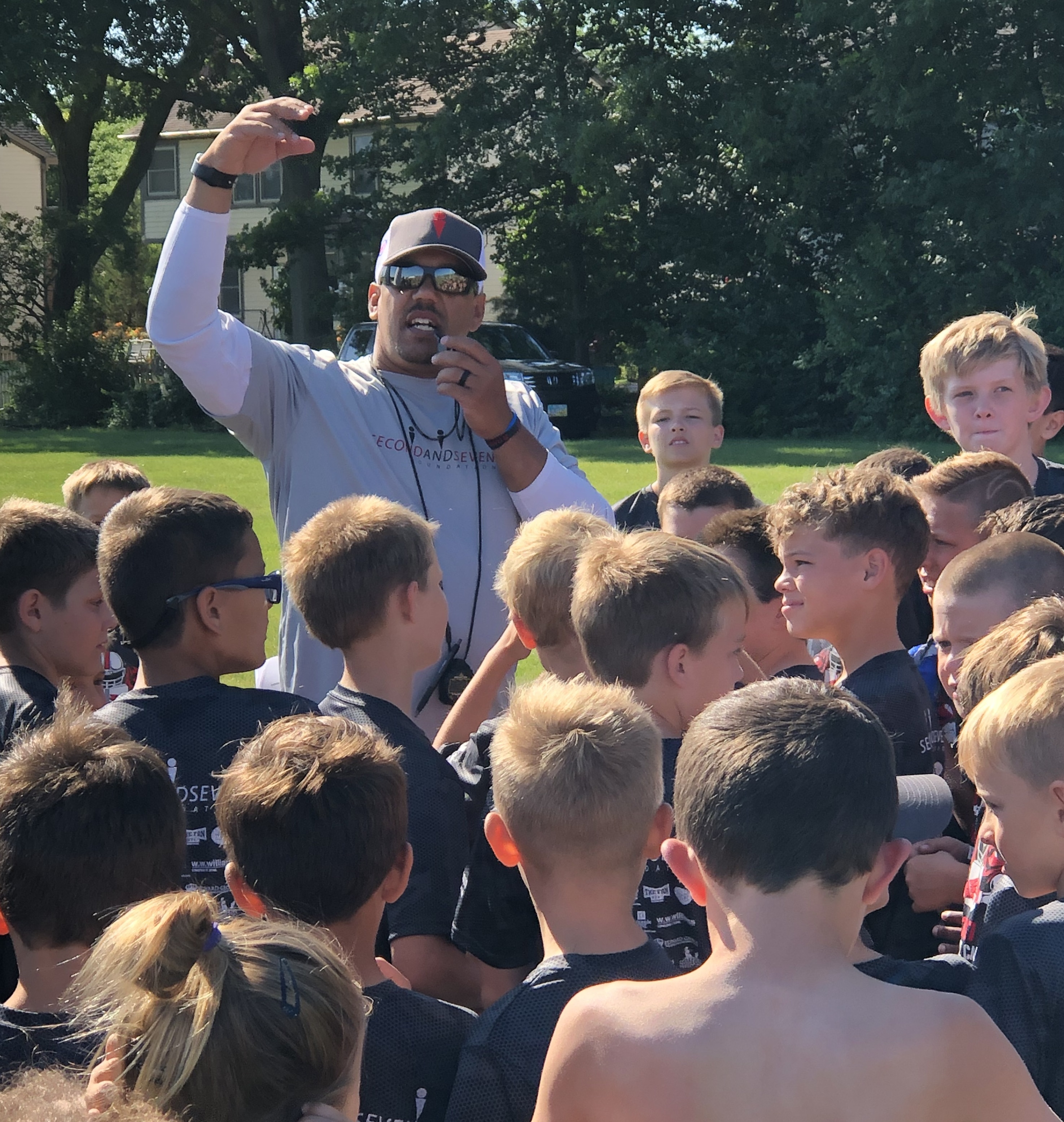 As our 20th annual 2nd & 7 football camp is under way, we want to recognize a member of our huddle that plays a huge role in our foundation in the classrooms and on the field. Bruce Ward is approaching his sixth season Gahanna Lincoln High School's head football coach, and we are excited to have Coach Ward back for his fifth year as the 2nd & 7 football camp director.
When it comes to football, Coach Ward is no rookie. Football has been part of Coach Ward's life for as long as he can remember—he's played and coached at the collegiate level and has been coaching at the high school level for 19 years, serving as a head coach for the past 10 years. During camp, Coach Ward and his fellow coaches are going to teach over 350 campers the fundamentals of football to provide them with a foundation to build on. Coach Ward's main priority, however, is to give campers a fun, unforgettable experience, while using football as a vehicle to teach life's important attributes. "Some of the things that we talk about, [like] kindness and character, those things are what we really try to get through to them, and have them see it while they're having fun and using football as that vehicle to introduce some of these things to these kids," Coach Ward explains.
Coach Ward's involvement with 2nd & 7 began 15 years ago when the foundation did a reading at Avalon Elementary, where Coach Ward was teaching at the time. After becoming Gahanna Lincoln's head football coach in 2013, he started a reading chapter in his community that he still runs. Coach Ward explains that, in Gahanna, elementary kids see the high school athletes as role models, so he brings Gahanna Lincoln student-athletes to elementary classrooms to conduct the readings. Coach Ward's student-athletes benefit from the readings as well: "It lets them understand that those little eyes and little minds are looking up to them. Everything they say and do could be influential to kids," said Coach Ward. He goes on to say that he's never brought a student-athlete to a reading that has not walked away smiling and excited about reading to second graders.
Thanks for being a friend, a mentor and a leader, Coach Ward. We're so excited to conduct another camp with you serving as camp director! As we reflect on the past 20 years and look forward to the next 20, we're thankful to have role models like yourself on our team.
Written by:
Devin Zeisset
Undergraduate Student, The Ohio State University
Bachelor of Science, Candidate
Major: Operations Management, Minor: Professional Writing
The 2nd & 7 Foundation Professional Writing Intern
---