2nd & 7 SUMMER PARTNERSHIPS PROVIDE BIG IMPACT
August 03, 2021
---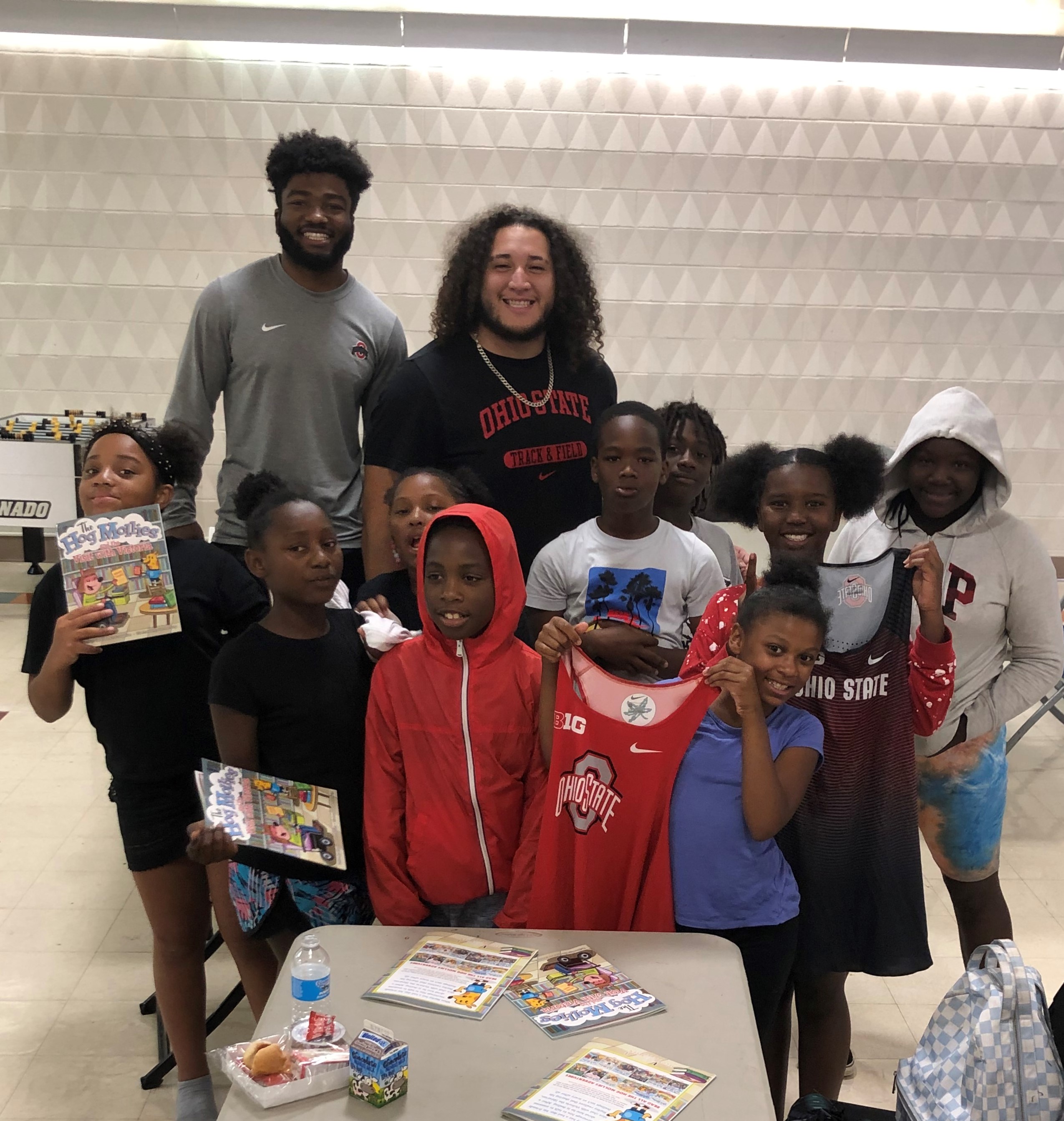 The 2nd & 7 Foundation organized a summer jam-packed with weekly readings, community events and more. We wanted to highlight some of our favorite parts of this summer and thank everyone who made it possible.
2nd & 7 had the opportunity to team up with Columbus Recreation and Parks this summer to provide a weekly reading program. This program allows kids to maintain their reading habits outside of school while enjoying the beautiful parks in Columbus. The kids can connect with positive role models and learn valuable life lessons from the Hog Mollies books in the summer sun! Partnering with Columbus Recreation and Parks allowed us to reach more kids this summer to provide them with free books and an engaging reading environment.
With the pandemic still affecting people all across the nation, 2nd & 7 wanted to ensure there were options for those who are still at home. We teamed up with Columbus City Schools to provide virtual weekly readings throughout the summer. The past year has changed everyone's lives somehow; online readings have allowed us to keep working towards our goal and continue to change kids' lives nationwide.
This summer, we had the honor to partner with Children's Hunger Alliance and The Lindy Infante Foundation to hand out free meals, sports equipment, and our Hog Mollies books to kids across the state of Ohio. Together we are fueling children's minds and bodies to keep them growing even after the school year ends.
We were so excited to partner with Starfish Assignment Columbus on their Summer Block Party Series. Starfish Assignment Organized four block parties at different Columbus community centers with a variety of games that families and officers can enjoy together. The fun didn't stop there! 2nd & 7 handed out free Hog Mollies books to the kids along with lots of other items and CPD swag from the copartners. These events are important to us because we build strong connections with kids, families, and other organizations throughout Columbus.
We want to thank everyone who partnered with us and worked to make these events possible. Even in difficult times, we can work together to create a brighter future for children everywhere.
--Gillian Yobbi, Intern, The 2nd & 7 Foundation
---
Photo Gallery
---