TEAM SPOTLIGHT: NORTHMOR HIGH SCHOOL FOOTBALL
May 14, 2021
---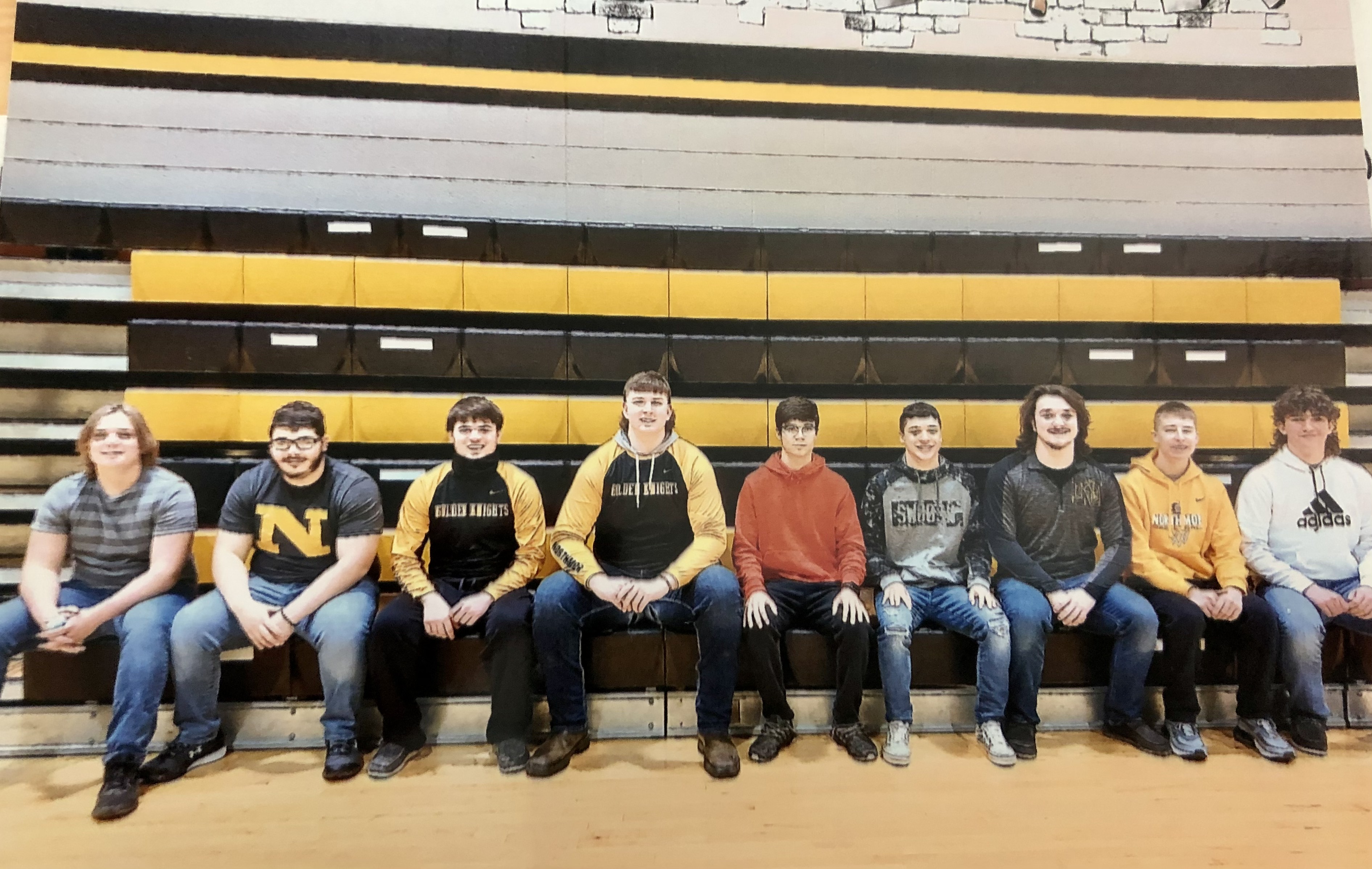 Football players from Northmor High School in Galion, Ohio, recently completed their first year of partnership with The 2nd & 7 Foundation. Thanks to Lorri Richards, a kindergarten teacher at Northmor Elementary, this partnership was formed. Through her efforts, the team members visited young readers at Northmor Elementary three times this school year. During the visits, the players emphasized the importance of reading and working hard in school. They read Hog Mollies stories to the students and discussed the important message in each book title. The elementary students received copies of 3 Hog Mollies books and team-designed football cards as keepsakes of their time spent with the football players.
We thank the 9 team members that participated in these efforts: Jonathon Artrip, Michael Stuff, Andrew Armrose, Duston Sanders, Marcus Cortez, Trenton Ramos, Austin Hammond, Griffin Workman and Gavin Whited. Lorri Richards states, "This group of guys was so much fun and I was happy that they all volunteered their time after school to come read to the students." Thanks to the athletes' enthusiasm and commitment, the elementary students learned that working hard in school is the key to success in their future. Michael Stuff shares what he enjoyed most about the experience, "the chance to give back to our community by reading to kids and showing the importance of teamwork, friendship and being leaders." Austin Hammonds shares, "it gave a sense of community in a time when it was needed most. I also enjoyed seeing the joy on the kids' faces." Marcus Cortez states, "I enjoy reading to the kids. I love interacting with them and talking to them about what I enjoy." Andrew Armrose explains, "I enjoy reading to the kids and seeing the joy when we gave them the football cards. I was glad that the kids got books for us reading to them."
During this challenging school year, we are proud that our literacy outreach program has been able to fill an important need for elementary students and also for student-athletes. Thanks to the efforts of football players at Northmor High School, young readers in the Galion, Ohio, community received encouragement and have positive role models to emulate. We wish the graduating seniors on the Northmoor team the best of luck in their efforts after high school and look forward to partnering with the remaining team members again next year!
---
Photo Gallery
---